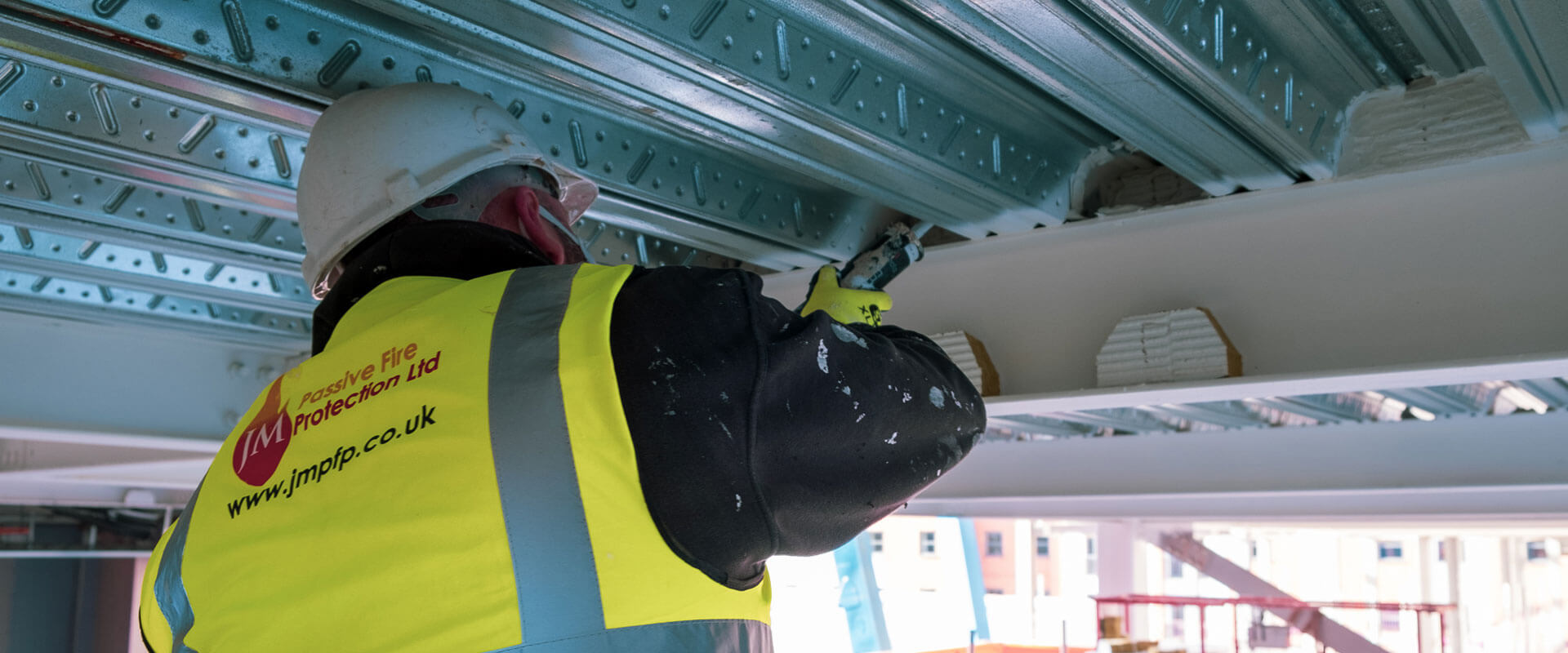 Why Do I Need Fire-Rated/Insulated Soffits?
Soffits are already key for maintaining the structural integrity of a building as they are situated underneath elements of the building such as roofs. They are tucked underneath the fascia, which are the vertical bands you find at the edge of a roof.
The purposes of a soffit include protecting the roof from water, providing structure, and encouraging constant ventilation especially to hot rooms such as attics and lofts.
On their own, depending on their material, soffits have little to no fire resistance, so to improve this they can be covered with non-combustible materials such as stucco or fibre-cement board. For larger buildings with concrete soffits, they can be insulated using a soffit liner often made from mineral stone wool such as the Rockwool Soffit Slab.
The result of this is that the use of a soffit liner provides both acoustic and thermal benefits to your concrete soffits as well as effective fire resistance. The soffit liner can also provide insulation and fire protection for structures like concrete car park soffits.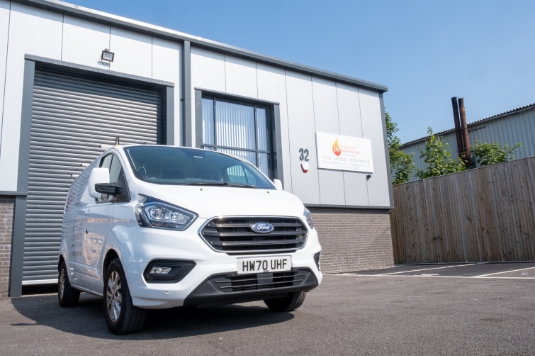 The Benefits Of Soffit Insulation
There are many benefits to implementing fire-rated soffit liners, both in terms of fire resistance and cost-effectiveness. Having a soffit liner can affect energy costs, enable greater privacy due to noise reduction, and preserving the overall health of the building's roof structure.
Fire protection
Soffit insulation offers excellent protection from fires which can be increased with the use of a high impact version of the method by combining resistant products.
Introducing soffit solutions to your structure can see them providing up to 4 hours of protection for concrete soffits in the event of a fire. This is key to avoiding structural fire damage and ensuring that occupants have a safe exit from the building.
Soffit insulation products also usually offer an A1 class fire rating meaning that they are non-combustible and therefore serve as an excellent measure against a potential fire.
Stops condensation
Soffit liner boards are also water-resistant and have breathable properties, which means that they will not degrade when expose to damp environments. This also means that they prevent the growth of bacteria or fungi which could deteriorate the materials.
Improves acoustic performance
While soffit liner insulation provides excellent benefits for fire resistance and as a thermal insulation solution, they also give the structure acoustic insulation. The solutions can absorb and reduce sound to provide a calmer atmosphere which is ideal for noisy buildings such as hospitals and schools.
Thermal benefits
A key draw for the insulation solution is that they provide heat benefits for concrete soffits. These are effective in ensuring that heat loss is kept to a minimum, which can otherwise be costly.
Cost-effective solution
Soffit insulation is also a cost-effective solution because it prevents the building's structure from becoming damaged and stops heat loss in day to day functioning. This is key for areas such as attics and lofts.
As mentioned, the solution is beneficial for stopping moisture buildup which in turn prevents rotting. This can save you some money on potentially costly repairs.
Why Choose JMPFP For Fire Rated Soffit Installation?
JM Passive Fire Protection are specialists in PFP solutions with our Managing Director, John Maguire, having more than 20 years of experience in the industry. Our case studies will show our broad variety of projects, meaning that we are up to the task no matter the building.
Our experience and expertise can give you peace of mind in knowing we are reliable and can deliver a high-quality solution.
How We Can Help You With Your Thermal Insulation
We specialise in passive fire safety solutions, so you can relax in knowing that we are experienced in implementing fire-resistant measures as well as thermal and acoustic insulation.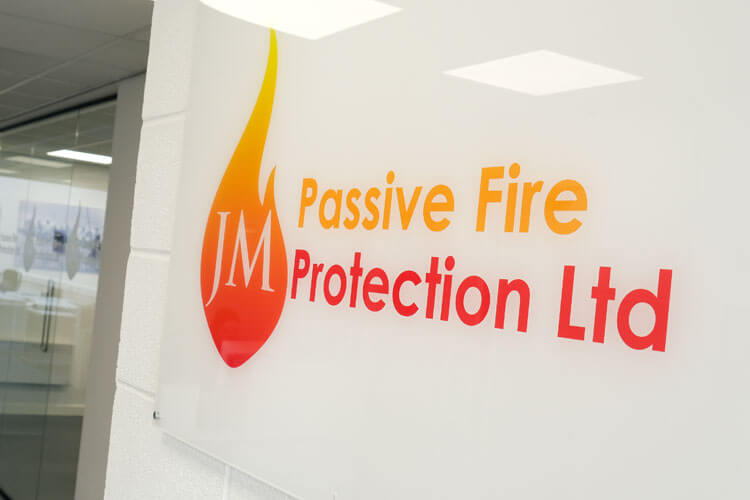 Frequently asked questions
How long does the procedure take?
Compared to some other forms of fire-resistant solutions, soffit insulation is quite straightforward to install. The soffit insulation boards can be cut to a perfect size to fit the soffit and are then butted at the joints. However, to ensure precision, please make sure to use the assistance of a professional.
Are insulated/fire-rated soffits a legal requirement in the UK?
Ensuring you have a certain degree of PFP in place in any building, both residential and non-domestic is a legal requirement. However, regulations do not say that a soffit liner has to have a fire rating. However, to ensure the safety of those who use the building, it is recommended.
How long can I expect soffit insulation to last?
This will greatly depend on the soffit liner's material and whether the insulation is exposed to fire. As mentioned previously, a soffit liner can have the potential to resist fire for up to 4 hours.
If you would like to talk through your specific circumstances, please get in contact with us and a member of our team will be glad to help.
Are the acoustic and thermal benefits of insulated soffits really that noticeable?
You should find that having soffit liners will have a noticeable benefit on concrete soffits. Soffit liners are incredibly effective for thermal and acoustic insulation as you may find that it reduces your heat and energy bills. You should find a noticeable reduction in noise especially in busier buildings such as schools.
Speak To An Expert About Soffit Fire Protection
If you are considering soffit or thermal insulation, do not hesitate to get in touch with our friendly team and we will endeavour to help find a solution to suit you.