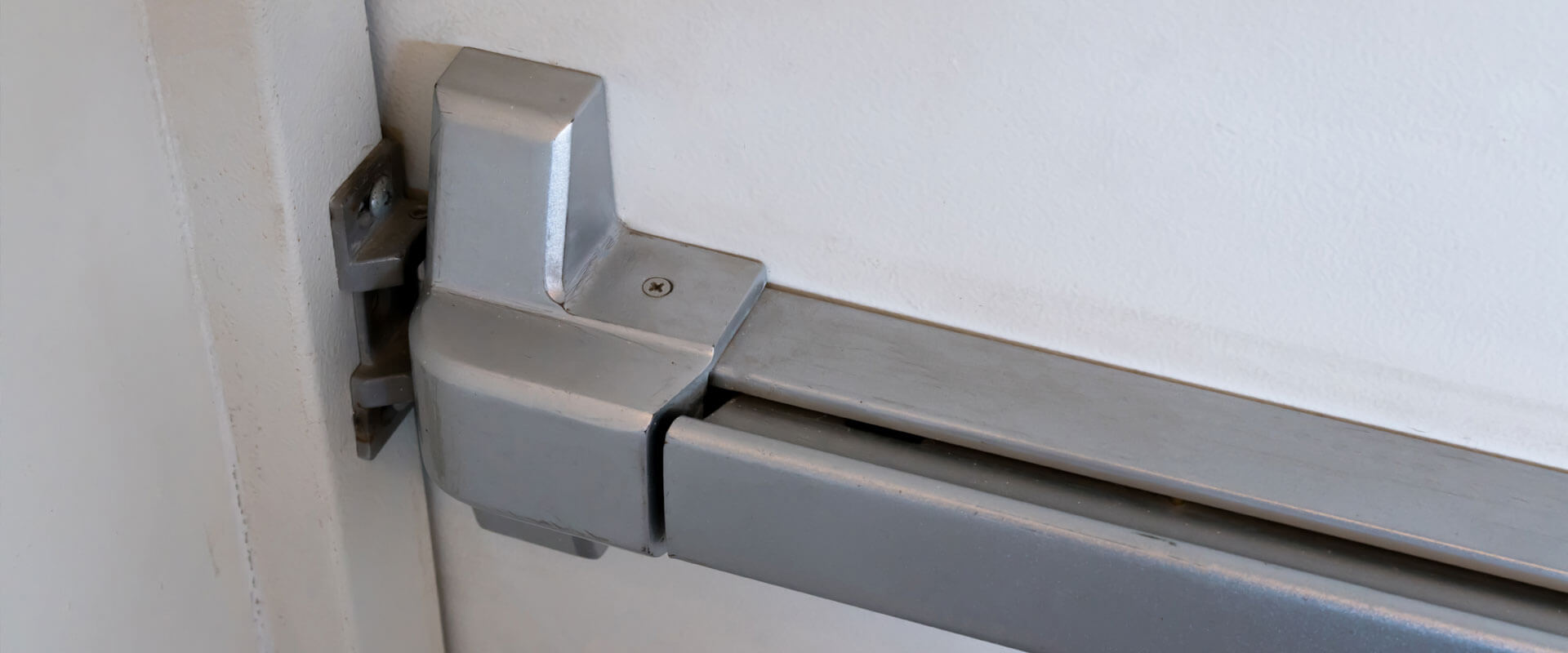 What Is A Fire Door Installation?
If you want your fire doors to function properly, they need to be made to measure and installed in the correct door frames, otherwise, you risk weaknesses in your fire safety infrastructure. JM Passive Fire Protection provides expert advice, materials, installation services, and fire door inspection.
For fire doors to be effective they must be installed correctly. Now and again building managers decide to fit fire doors onto existing door frames, but this is risky. A conventional door frame may not hold the weight of a heavy fire door or meet building regulations. Professional installation is required.
There are further benefits to buying from professionals in the field, which include knowledge of fire door certification, and experience in installation processes ensuring that your fire doors are suitable and they have the correct seals. Amateur installation can increase the fire risks in the building.
Fire doors are available in a range of sizes, materials, and thicknesses. First, you need to talk to an expert and decide what fire door is the most suitable for your purposes and once you have selected the ideal door it's time to have them installed. We always install them according to regulation standards.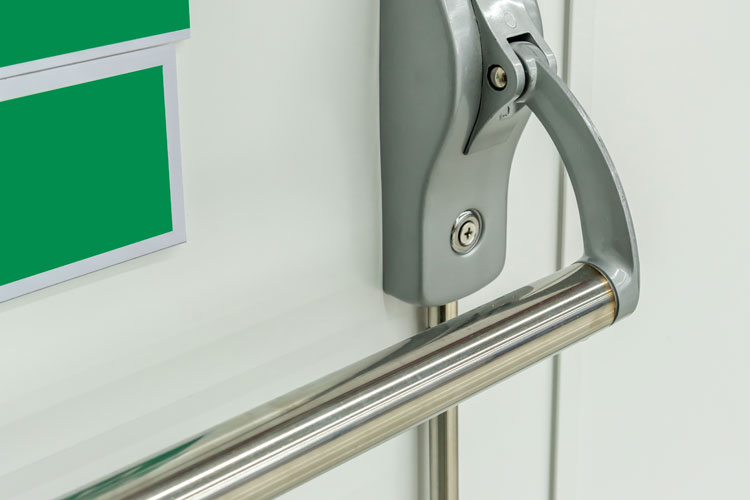 The Benefits And Importance Of Having Fire Doors Installed
Safety
Naturally, a fire door provides additional safety to occupants in a building. Without fire doors fitted, even a small fire can grow, spread, and quickly consume a building putting lives at risk. On the other hand, fire doors can slow down the spread of a fire by up to four hours.
Peace of Mind
Although a fire door is not a strict legal requirement for all building types, it gives you extra peace of mind when you have them installed. Fire prevention is a high priority to business owners and clients, so the less fire risk you have, the more confidence you can inspire in clients, workers, and tenants.
High Quality
When you decide on a door from us, you are investing in high-quality fire doors. Our fire doors are made from either gypsum, steel, aluminium or timber, suitable for all types of buildings and businesses. The material you choose will depend on your individual requirements and preferences.
Soundproofing
Fireproofing is an excellent reason to install a fire door, but it isn't the only one. A fire door is excellent for soundproofing as well. Most fire doors are thick and made of robust materials that can block out soundwaves as well as high-intensity heat in the door frames.
Save Time and Money In The Future
When you fit doors that prevent fire, they tend to stand the test of time. These doors are thick and made from robust materials like aluminium or heavy wood. Although the doors will have to be checked every six months or so for the purposes of compliance, they will last for many years without needing to be replaced.
Why Choose Us To Install Fire Doors?
A fire in a building is a serious event as even small fires can spread quickly and consume the furniture, curtains, wood, and carpets. In just a few minutes, a fire can spread from its source into the corridors putting the lives of the building's occupants at risk.
There are many ways to alert occupants to the existence of a fire in the building, such as fire alarms, sprinkler systems, and emergency fire service buttons; but you will also want to install a fire door to prevent the spread of the fire and to give occupants extra time to evacuate the building.
JMPFP is an excellent choice to supply and fit a fire door in your company or building. Our company was established in 2016 and has a reputation for providing expert safety advice to a wide range of clients – we also provide fire door inspection.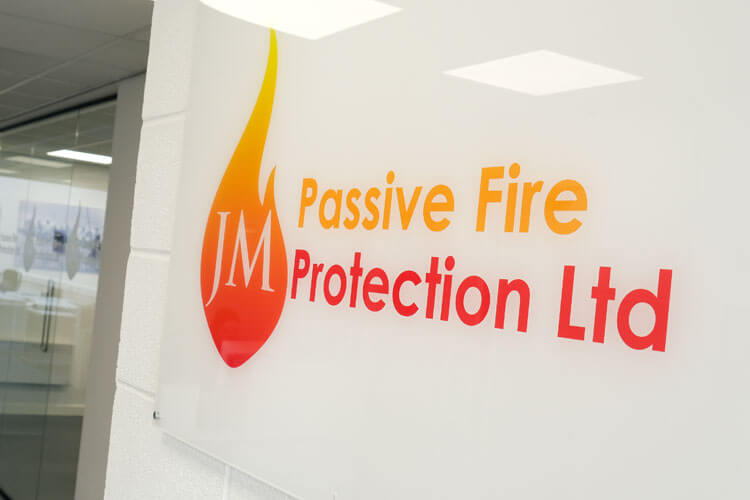 Get started today
JMPFP is a fast-growing fire prevention company that provides expert advice and services to companies, flats and residential properties looking to improve their fire prevention strategy. Contact us by Phone: 0151 329 3230, Mobile: 07393 998 018, or Email: enquiries@jmpfp.co.uk.
Frequently Asked Questions
Are Fire Doors A Legal Requirement For Fire Safety?
A fire door is not always a requirement, but if the building is communal and it has space where other occupants interact, then a fire door is a legal requirement. These doors are designed to close behind someone and seal any fire or smoke in the corridors for a period of between 30 and 60 minutes.
Can An Internal Fire Door Fit Into An Existing Door Frame?
It is technically possible to fit a fire door into an existing door frame; however, this is not recommended. The reason is that fire prevention doors are heavier than ordinarily doors and require special seals to keep the smoke out. It can be risky and might not pass fire door inspections.
How Long Can I Expect A Fire Door To Last?
In the event of a fire, you can expect the prevention door to last for between 1-4 hours. Of course, it depends on the proximity and intensity of the fire, but it should be long enough to exit the building safely. To ensure that your doors are safe and ready for use, you need to inspect them every six months.
Are Fire Doors Expensive?
The cost of a door for your building mostly depends on the size of your building and the type of door assembly. An average door in the UK will cost you around £200, but you can expect to pay up to £600 for larger projects. You will also need fire door assembly and fire door inspections.