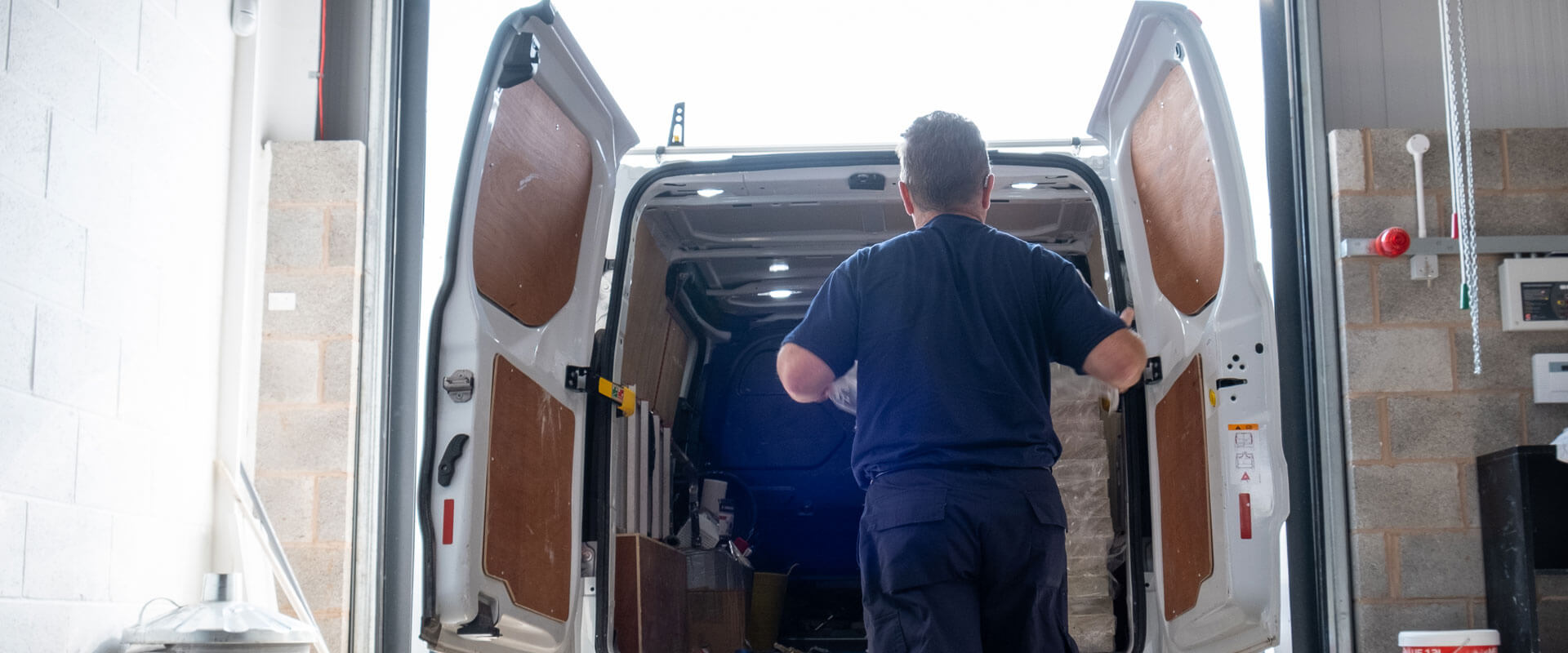 What Is An Air Tightness Test?
An air tightness test is a way to measure how much air a building is losing through "uncontrolled air leakage". Uncontrolled leakage can be through things such as cracks or gaps, but intentional ventilation systems are not considered. Air tightness testing is traditionally undertaken at the end of a construction project in order to meet building regulations.
However, as efficiency regulations continue to tighten, property developers are getting air testing done earlier in the building cycle. This ensures they are meeting any requirements and that they avoid any nasty surprises at the end of the build.
Leakage is rated on an "Air Permeability" scale. If a building has a permeability rating of over 10m³/h/m² @50Pa, then it will fail the test. If this happens, the developer will have to make some changes to the design before it's cleared for sale.
For larger residential developments, air pressure testing is only required on a selection of buildings. This is due to the fact that most properties on a development are built to the exact same specifications. However, all large commercial buildings over 500m² in size require air tightness testing.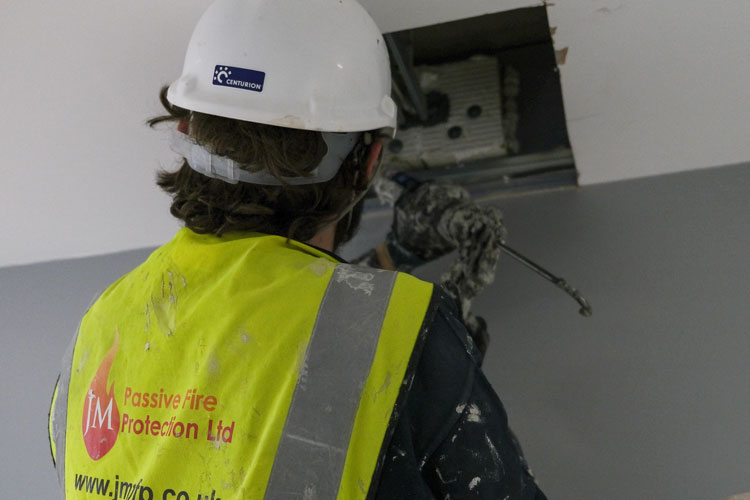 Why Is Air Pressure Testing Important?
It's clear that air pressure testing is an essential process for developers, but why is air tightness taken so seriously by regulators? Firstly, leakage of air results in unwanted heat loss from the building. This can result in a number of issues, such as discomfort for occupants, increased heating bills and greater emissions.
Additionally, having drafts running through a property can be a significant fire risk. If air can enter a building freely, then any fire that starts inside will have plenty of oxygen to work with. This will cause the fire to grow and move through the building at a dangerously fast rate.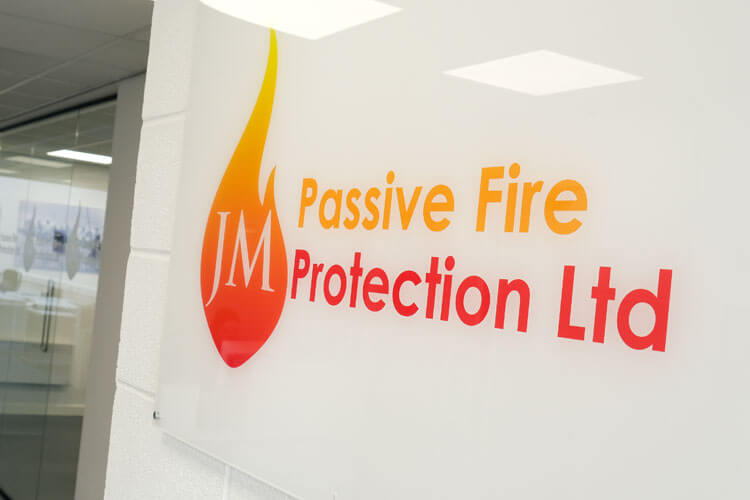 The Benefits Of Keeping Buildings Air Tight
Even though air tightness testing is required under building regulations, that doesn't mean that the testing is something to be afraid of. In fact, having air tight buildings offers a number of advantages to developers, and can help them pass other building regulation testing too:
Energy Performance Boost
A building with minimal air leaks will offer the most energy-efficient performance. This is because the building will require less heating in order to maintain liveable temperatures. Of course, this is great for inhabitants, but developers and builders can benefit from this too.
All buildings being put up for sale or rent require an Energy Performance Certificate (EPC) before they can go to market. If a building is air tight, then it's likely to perform well on the EPC tests, and will receive a better energy efficiency rating. As a result, developers may be able to charge more for their properties and increase their profits.
Sound Insulation
Since 2003, all new builds in the UK must undergo sound insulation testing. This process involves testing pairs of rooms to see how much sound is leaking between the two. The best way to pass this test is to ensure that walls and flooring are being constructed from high-quality materials.
However, air tightness can have an impact too. Sound travels through air particles, and too much air leakage will help sound travel further. Minimising this movement is likely to improve the sound insulation of a building.
How Does Air Tightness Testing Work?
An air pressure test is a relatively straightforward process but requires specialist kit known as "blower door testing equipment". This equipment is basically a number of big fans, which are attached to external openings of the building (usually doors).
The fans then adjust the pressure inside the building to a particular level, and the tester monitors how it changes across different pressure differentials. If there are large fluctuations in the interior pressure, then it's likely that the building is not very airtight.
Air pressure testers are trained at 3 different levels:
Level 1: Can perform an air tightness test for single or small dwellings. Typically, these are buildings that only require one fan.
Level 2: Can perform air testing for simple and complex buildings. This doesn't include LCHR (Large, complex, high rise) buildings or zonal and phased handover buildings.
Level 3: Can perform air testing for all buildings, including LCHR.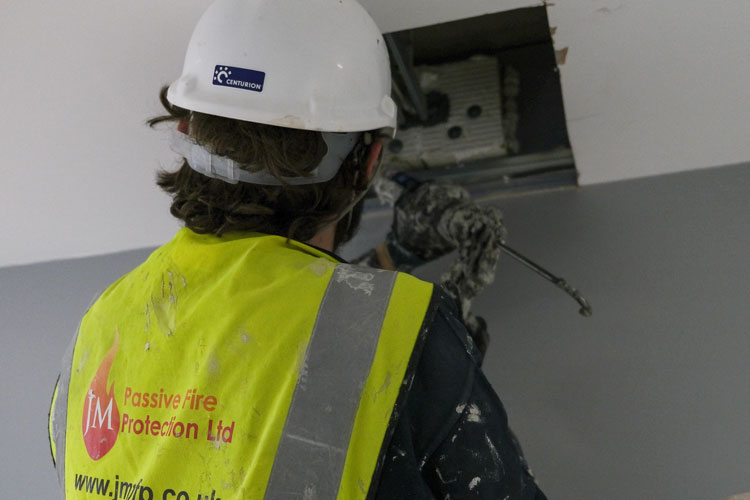 Why Choose Us?
There are loads of companies out there running air permeability testing, so why should you choose us? Firstly, we are an extremely experienced team, comprising of air testers trained to Level 3. Regardless of the type of building you need testing, you can be sure that we'll be able to help out.
We also have expertise across a range of passive fire protection methods. Our team can help you meet building regulations and ensure that your projects go off without a hitch.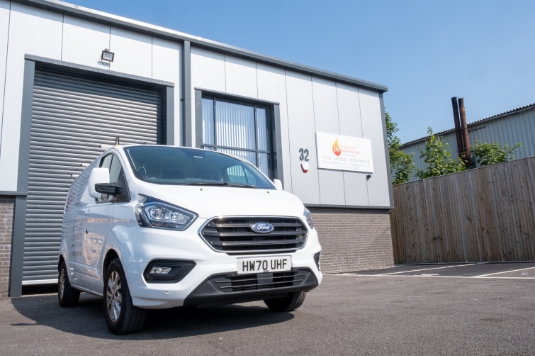 Frequently Asked Questions
How Long Does Air Permeability Testing Take?
Air tightness testing typically takes less than two hours. That said, for very large buildings you can expect an air test to last for much longer. If you'd like an accurate cost and time estimate for an air test, then don't hesitate to reach out.
How Often Do I Need Air Tightness Testing Carried Out?
An air tightness test only needs to be completed once, when a new building has been constructed. Additionally, for large development projects, developers only need to get a small selection of their buildings tested.
In The UK, Is It Mandatory For All New Builds To Be Airtight?
Yes. Building regulations state that any new build should not have an air permeability rating of over 10m³/h/m² @50Pa. If a building exceeds this rating, then steps have to be taken by the developer to bring it in line with the requirements.
Contact Us Today!
If you're interested in booking an air test or would like to learn more about our services, then don't hesitate to get in touch today.